Foodpreneur : Recipe for Success Boot Camp | NJSBDC at Northwest Jersey | October 26, 2016
Foodpreneur : Recipe for Success
Boot Camp
Wednesday, October 26, 2016 

|

  9:00 a.m. – 5:00 p.m.
WHERE:



Allied Wealth Partners
14 Walsh Drive, Parsippany, NJ 
The Foodpreneur ® Recipe for Success Boot Camp is an intensive series tailored to new food entrepreneurs who have a great specialty food idea but are unsure of the next steps. The program covers the key ingredients needed to be a successful Foodpreneur. Participants will have an overview of the many facets involved with creating and launching a food or beverage product.
The Boot Camp is taught by food business experts with hands on industry knowledge.
Participants learn experientially through classroom interaction, and will be provided tools and resources.
Participants will be introduced to the Foodpreneur business model strategy of MVP- Minimum Viable Product.
Esther Psarakis of Foodpreneur, along with other subject matter experts will present a full day event tailored to new and early stage "Foodpreneurs"
Take advantage of this opportunity to bring product for sampling and feedback
from presenters and attendees.
"A Taste" of What We Will Cover:
Before You Get into the Kitchen
Getting Your Idea Out of the Kitchen
Getting Your Product on the Shelf
Getting Your Product onto the Consumer's Plate & into their Hands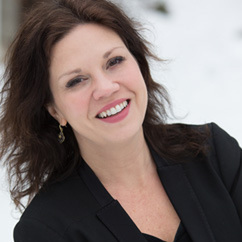 Diane Benjamin
Graphic Artist
Esther Luongo Psarakis
Managing Partner
Dr. William Franke
Rutgers Food Innovation Center
Leslie Gurland
Sr. Vice President, Business Development
Laurel Handel
Attorney
Save
Save
Save
Save
Save
Save
Save
Save
Save
Save
Save
Save
Save